Welcome!
Life is challenging. Inevitably we all face struggles that threaten to overwhelm us, and many of us try to keep our personal issues to ourselves or are unsure how therapy can help. The Connected Owl, LLC is here to serve the state of Ohio in a way that is most comfortable and private for you. More and more people are realizing the benefits of talk therapy, and that trained help can work wonders in successfully navigating through the tougher times. We use proven therapy techniques to help you clarify your goals and implement strategies into your daily life. Whether you are struggling with anxiety, depression, relationships or life decisions, we gear our treatment to be short term and convenient with measurable results you will take with you for a lifetime.
---
Private help for personal problems.
---
Serving the state of Ohio, The Connected Owl provides you the opportunity to access counseling at a time convenient for you, without ever having to leave your home. Using the latest technology, we provide expert, professional, and private counseling through the use of your computer or mobile device. You will not have to worry about the time and inconvenience of transportation, nor the exposure of a therapist waiting room. We offer counseling from the comfort of your own space, with the highest bank- level security. You choose your space. You choose your time. You choose your experience.
Request An Appointment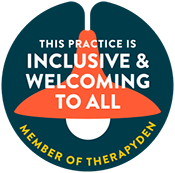 Karen M. Wolf, M.A., L.P.C.C.
Owner and Therapist
I am Karen Wolf, a licensed independent counselor in the state of Ohio. I am happy you found my company, The Connected Owl. I know it is not easy opening up to others, and I am honored by the opportunity to provide you with a safe, comfortable, and non-judgmental avenue to share your burdens. My approach is grounded in the firm belief that within every person is the ability to control their lives, relationships and happiness. My job is to help you sort through your frustrations, pain, and emotions to find the strength that already exists inside of you. I am an integrative therapist that uses techniques based out of Cognitive Behavioral Therapy, Person-Centered Theory, and Reality Therapy. I started this practice because it is proven that therapy helps people and, just like medical care, talk therapy should be accessible to everyone at the time they need it most. Joining modern technology and mental health expertise is such an awesome way to serve others in the modern world.
Learn More
New Patient Information
New Client Forms
If you are new, please feel free to fill out these intake forms before the first session. These forms can also be filled out during the first session.
Frequently Asked Questions
View commonly asked questions related to therapy with us, and psychotherapy in general. Your active participation and dedication is crucial to your success.
Recent News
Here you will find the newest and most up to date new articles in the field of counseling and psychotherapy. Topics cover anxiety, psychotherapy, and depression.